"Sometimes you have to play a long time to be able to play like yourself."

-Miles Davis
Ellis Williams is a trumpeter and vocalist with sounds reminiscent of Stevie Wonder, Freddie Hubbard, Clifford Brown, and The Weeknd. Ellis was born in Brooklyn, New York, however, his family moved to Fort Lauderdale, Florida a year after his birth where he spent most of his young life. Ellis currently resides in Richmond, Virginia. His music is influenced by such artists as Roy Hargrove, Christian Scott, and Michael Jackson.
Ellis received his Bachelors from Norfolk State University and Masters from Full Sail University majoring in music entertainment programs. After graduating, Williams released three studio projects: Euphoria (2014), Call to Battle (2016) which topped the CMJ Jazz Adds Charts and the Live the Music Vol. 1 cover mixtape (2012). In mid-2016, Ellis Williams settled in Richmond, Virginia where he later established his own business, E Willz Entertainment L.L.C. in 2017.
For over 20 years Ellis has been showcasing his edgy trumpet and vocal skills for multiple bands, events, and recordings. Ellis has performed for organizations such as Busch Gardens, Carnival Cruise Lines, and the BB King Blues Club where he was apart of the All-Star Band in West Palm Beach, Florida.
Ellis is currently performing with bands Good Shot Judy and Vibe Committee throughout Virginia while writing and recording new music..
Live the Music Vol.2, "All from One" mixtape is coming soon. . .
Call to Battle (2016)
Call to Battle is the sophomore album of trumpeter/vocalist Ellis Williams. Call to Battle is the opportunity for fans to reach the artist on a more personal and intimate level. Ellis expresses his deepest and darkest emotions throughout this album while still achieving his signature sound that is raw and exciting!
Out now on iTunes, Apple Music, Spotify, Amazon, Google Play, and more!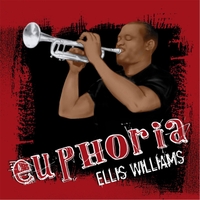 Euphoria (2014)
The genres of Jazz, R&B, Salsa, Bossa Nova, Hip Hop, and Gospel collide to create a distinctive sound to ignite your imagination. If you are looking for a musical escape then free your mind and allow this album to take you on a joyride of excitement.
Out now on iTunes, Apple Music, Spotify, Amazon, Google Play, and more!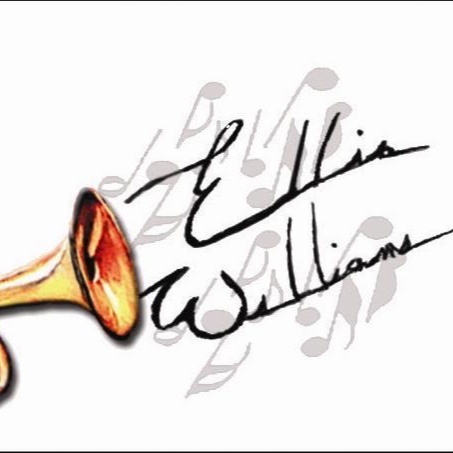 Live the Music Vol.1 (2012)
Live the Music Vol. 1 is a mixtape of cover songs released through a series of videos on YouTube. Ellis Williams collaborated with multiple recording engineers on this project to you his take on pop culture classics. Live the Music Vol. 1 covers many genres from hip hop's Kendrick Lamar to salsa's Oscar De Leon.
The All-From-One Experience
Ellis is a one-man show! This is a one-of-kind show including a variety of genres including hip hop, r&b, and jazz performed on various instruments. From effect pedals to flugelhorns, Ellis provides a unique entertainment factor that has to be seen to believe. Book the All-From-One Experience for your next event or educational function!